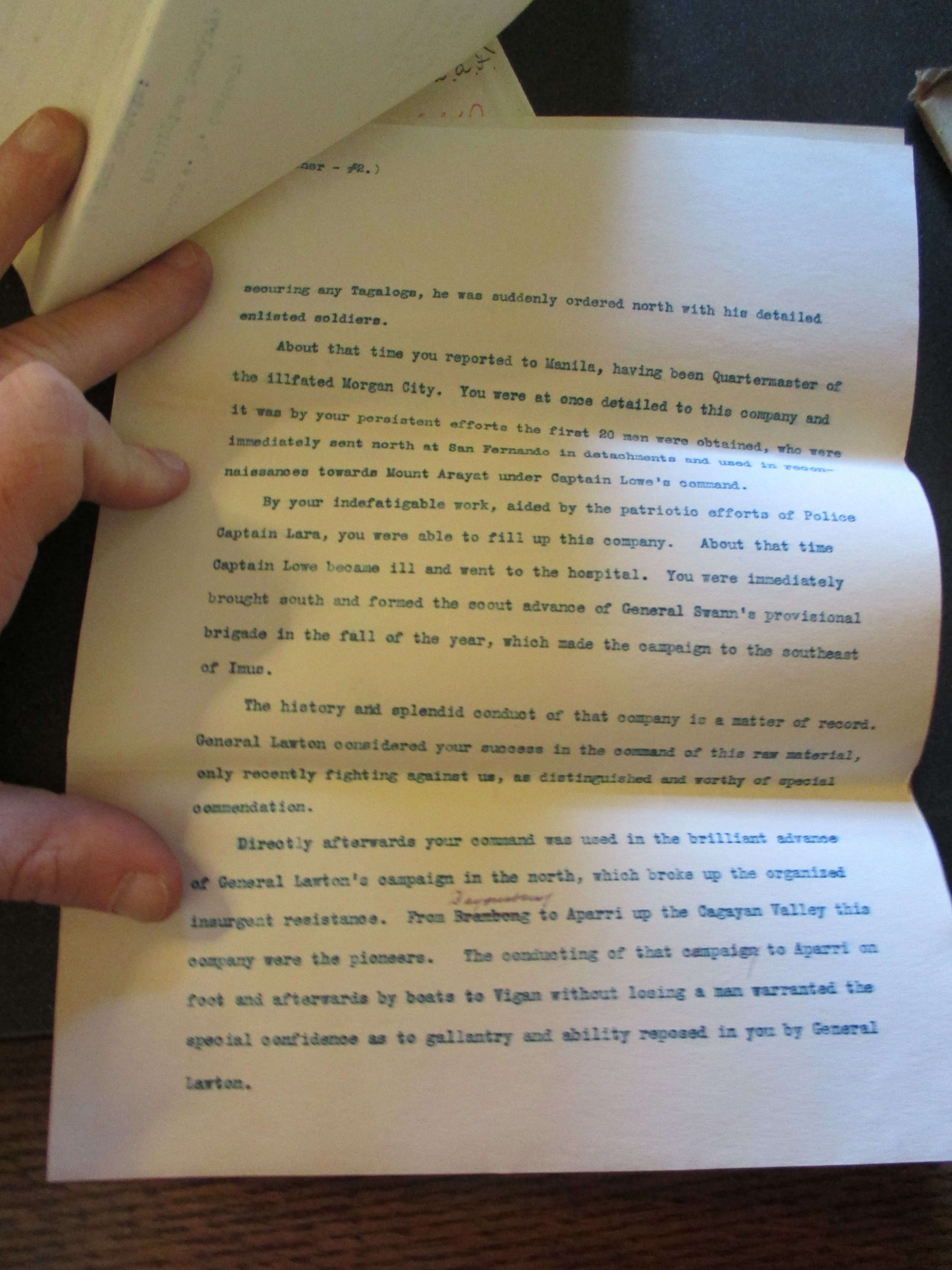 Lowe's Scouts were much less successful than other units. America's Middlemen reconstructs a basic timeline for their recruitment. After Matthew Batson won approval for the Macabebe Scouts, General Henry Lawton developed an idea to recruit Tagalogs to fight alongside American troops.

The were named Lowe's Scouts, after their first commander, Percival Lowe. Lowe quickly left, and was replaced by J.C. Castner. The name Lowe's Scouts, however, stuck.

At its peak, Lowe's Scouts were a significantly smaller unit than the Macabebe Scouts. O'Reilly lists 200 members, though I can find no enlistment records to support a number that high. Nor does any other source I can find corroborate two effective companies.

Castner's personnel file explains what happened. Before Castner took command, recruitment was difficult. A few native scouts would join, only to leave after a few days (see left). Over time, a police chief helped to find more dependable men for the army, increasing the number of volunteers (see right). Yet, the numbers remained small.